Wensink Vans chooses
JP.carsPRO!
With Japie for vans, we have access to something unique.
Tim Heerink, used-vehicle manager for Mercedes Vans, and Mark Koster, used-vehicle manager for Citroën, DS and Kia at Wensink, are both keen users of Japie. And now of Japie for vans, a new segment.
Tim: 'We started with Japie for passenger cars because other software could not do what we wanted. For example, we were not able to look back in the past, so we could not see days in stock and pricing development of a comparable car in the recent period. In addition, we had to compare car by car with other comparison sites. Japie works at least ten times faster and at least ten times better. Better because we can now compare "baskets" with the same car and not "apples and oranges". Japie also takes into account specials and options.'
Mark adds: 'Japie clearly identifies the pain points so that we can quickly set the right price for the stock every day. Where our turnover rate for Citroën, for example, was 5, we are now at 7. That means we have quite a significant increase in turnover.'
From Japie for passenger cars to Japie for passenger cars and vans
Tim: 'We have long wanted to have access to software for vans. It is quite different from comparing passenger cars. Here, we are talking about the wheelbase, single or double cabs and the colour, which is very important. For example, 70% of vans are white, while customers buying a van would often like a colour. Japie dared to take on the challenge of developing software with and for us that compares vans. What we wanted was a good system that supports us in determining the right selling price and achieving a higher turnover rate and thus higher turnover and margins.
'The conversations between Wensink and Japie were very enjoyable. We are all traders. Our wishes had to be pounded into data. Nothing was too much for Japie. Nothing immediately got "no" for an answer. There were possibilities instead of difficulties.'
'Our main goal is to develop software so that we continue to deliver measurable added value to our customers' says Ronald Scholtus, Business Development Director at JP.cars.
Tim: 'With Japie for vans, we have access to something unique. There is no other valuation system that can do anything specific with these cars.'
Mark: 'After a pilot period, we have had a great program for the past few weeks, with which we can compare the company cars really well. When we started, we could only look back to a limited extent. Now, this period is longer, and we also get a clear picture of the current situation. Now we use Japie for vans in particular for sales. In the future, we will also use Japie for purchasing company cars.'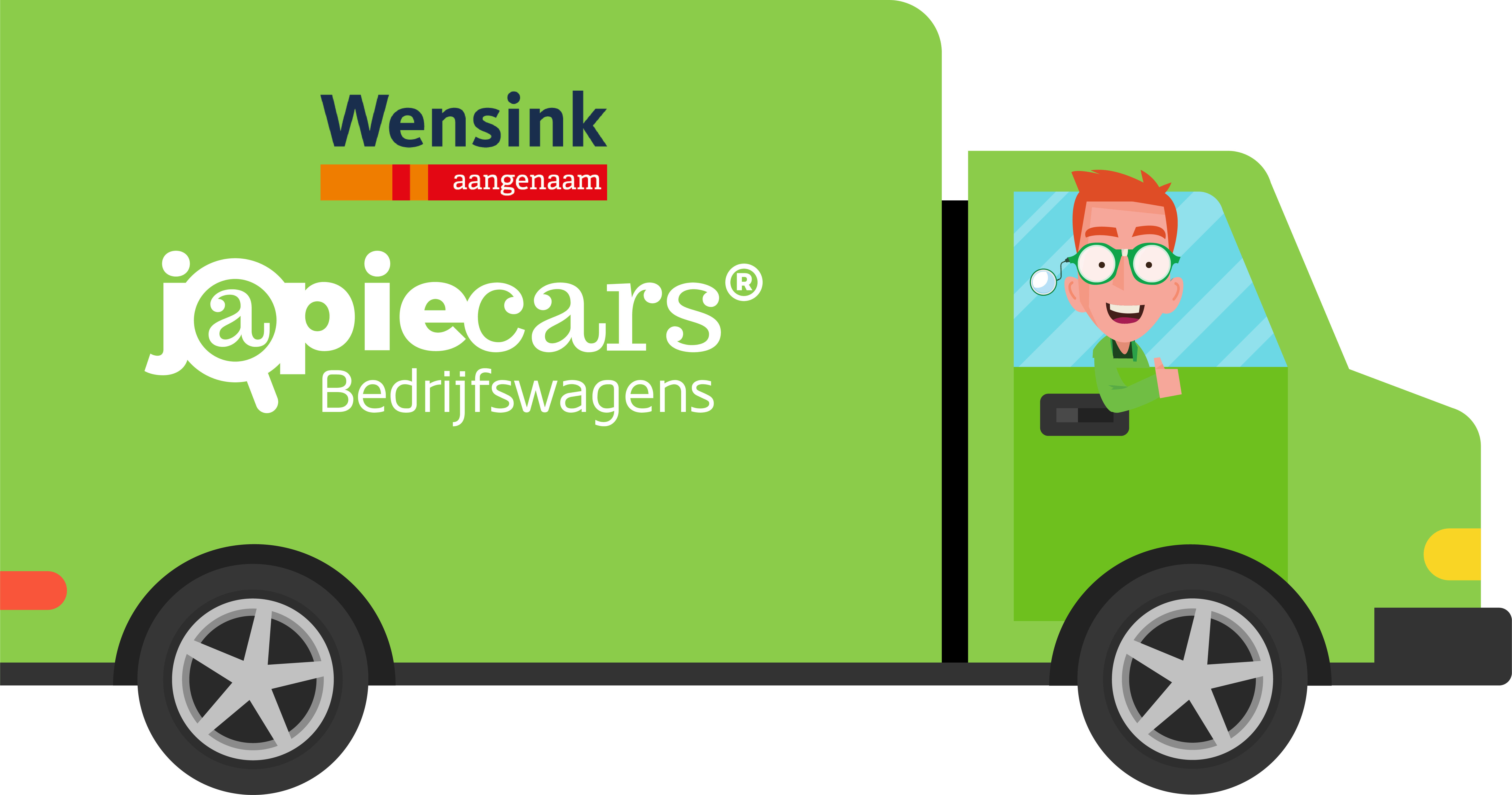 For more than 30 years, we have made sure that you are on the road from A to B free of worries. What started small has developed into a large-scale, professional organization with nearly 40 branches, 1,200 employees and a broad range of brands, products and services. With our complete service and broad range of services, we take care of every customer and give you a pleasant experience. You can always count us!
Buying and selling used cars based on experience, historic data and intuition is history! Japie and his team of data scientists now provide real-time market and trend information about market values, (future) residual values and marketability of used cars. Japie automates the (financial) process from purchase to monitoring and sales. That means optimizing millions of euros in capital. Want more information about JP.cars? Email us at jp@jp.cars or contact us by phone at +31 (0)10 307 03 36.